Planning for 2018 required certain questions to be answered. How much time did I have to dedicate towards this season? What are reasonably attainable goals given the training regimen I would follow? What will my team be asking of me? Once I determined the answers, I plotted out my calendar for the year and began to assemble my training schedule.
Pre-Season
I spent a large amount of my pre-season balancing school with riding. Maintaining a 4.0 GPA was equally important as cycling, if not more important. As a result, the training was sporadic, but I managed to get in around 12-15 hours a week, which was good. However, it was not ideal if I were to be competing in Category1/Pro races for the season, where the top athletes would be riding 20+ hours weekly.
Then winter break came… This period is one of my favorite points of the year. Having the opportunity to ride with close friends, admire the beauty the mountains have to offer, and have those warm coffees on a cloudy, winter day. A wonderful time for cyclist as they can spend all day revolving around which group ride is happening, who is going, and where is it happening. I was able to stack in slightly more time and focus on family and friends, which is refreshing.
Early Season Racing
Early season racing was not a priority for me. The biggest races happened later on in the year: Belgian Wafer Ride, Boise Twilight Criterium, and State Championships/Nationals. As a result, I decided to tailor my training so that I will be at my best possible form for these events; however, this balancing act dictated I would not be in the best form for these early races. I had a steep learning curve jumping out of juniors into the Category 1/Pro races. I earned a 12th, 7th, 5th, 2nd, and 1st in that order. It took me 5 races to wrap my head around how this crowd races and establish myself as a true competitor. The 2nd place was also between Justin Williams and his brother, Cory. Both have established themselves as the nation's best criterium racers.
Mid-Season Racing
Mid-Season racing was precisely what I had expected. Actually it was slightly better than what I had expected. The biggest race was BWR for me, as my brother and I found that race incredibly challenging the year prior and I had my eyes set on Round Two. After falling off-course by 4 miles and coming in still 5 minutes ahead, I was beyond impressed with my race. It required pacing, dialed nutrition, skills, and mental strength.
After BWR, a break was needed to recover from the strenuous ride and residual fatigue from the first half of the season. After the break, I began to work on my criterium skills specifically to dial myself for nationals. This required a lot of Vo2 work and vVO2 work as working in a breakaway or bridging to one would require this. Also, I began to focus more on maximum power and being able to hit high numbers after draining intervals. It's funny how these workouts went into play during my next big race, Boise Twilight.
Boise became a big race on my calendar as I realized how competitive this race was. With it being held at the State Capitol and 20,000+ spectators, I knew this was going to be a race to show all I had. My Category 1/2 race had me bridging into the break and working within for about 20 minutes, had me soloing for about 35 minutes, and I was forced to sprint for a big win against a strong rider as I was bridged to in the last final laps of the race.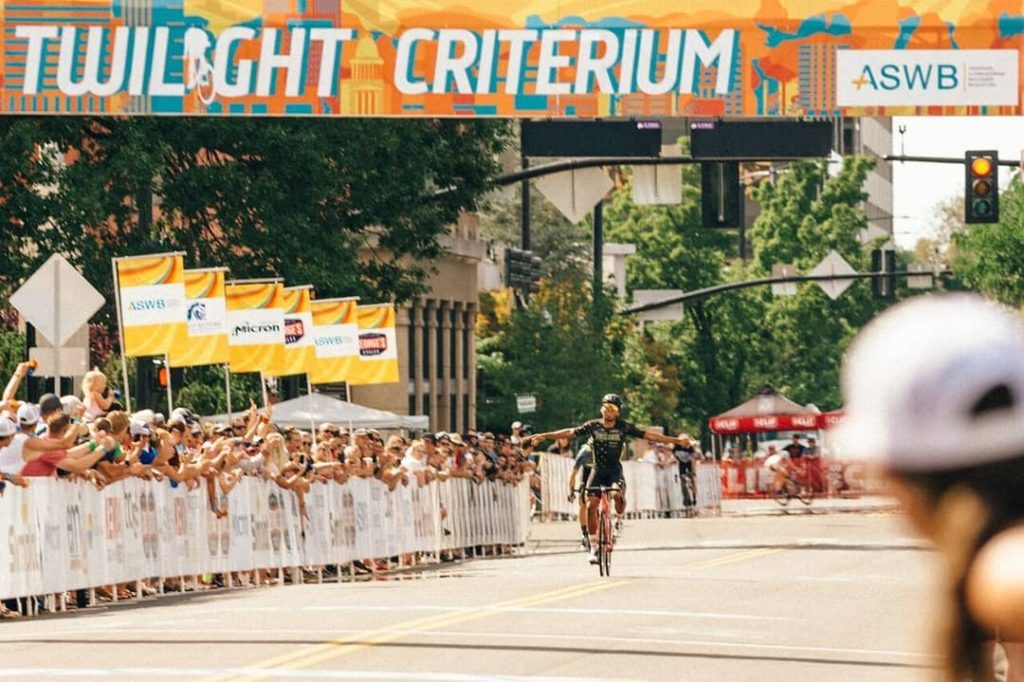 The day was not over yet though. My brother and I were riding at our strongest for the season and we still had the Pro/Cat 1 race at night. With Nationals coming up, we needed to make sure we were noticed for our prowess. My brother was able to get 3rd place on riding a broken wheel and I pulled of a 17th, which is not spectacular. However, coupled with the fact that I expended an enormous amount of energy in the Cat 1/2 race and was over 100 miles in by the end of the Pro/1, it's a placement I'm happy to get.
U23 Nationals
Nationals, my biggest race of the year… I spent the entire week leading into it visualizing and strategizing. I managed to avoid crashes the entire race except for the last lap. Caught behind a crash while I'm in 5th place caused me to expend energy sprinting back to the leaders with only 800m left in the race. It was not ideal, but it's a learning experience and I always learn from every race I compete in, win or lose.  It's my first year as a U23 rider and I was able to come away with a 7th place against the best under 23 cyclists in the U.S. I'll absolutely be back next year with more speed, more experience, and more determination.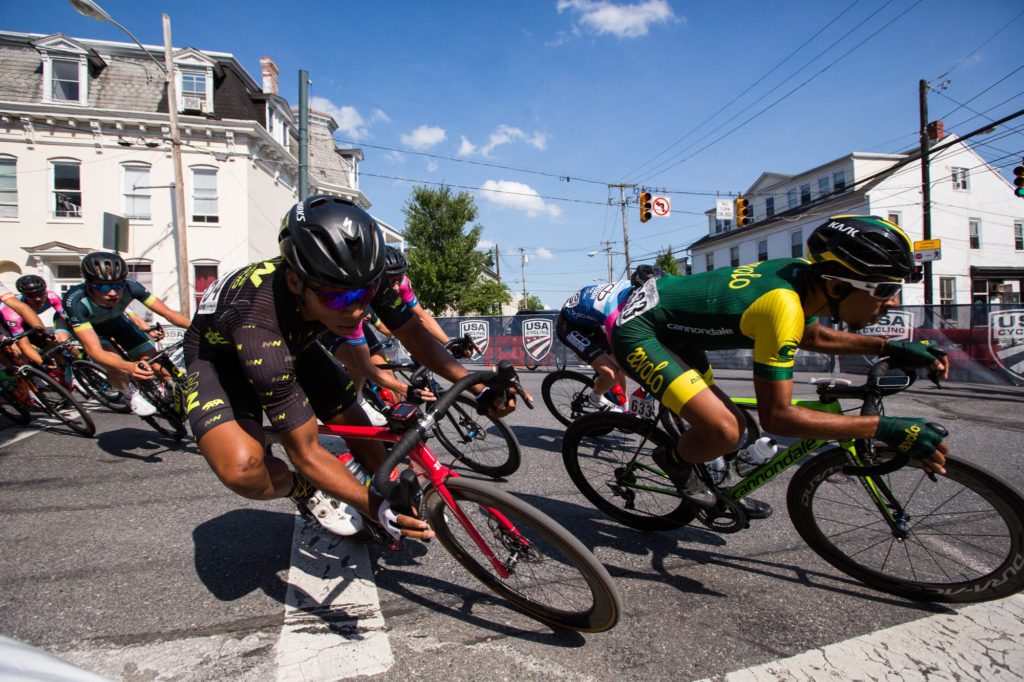 This season has been a blast and I know 2019 will be one for the books…
Stay tuned.