Planning goals for the 2018 season was easy and fun, I wanted to win a collegiate national title, and increase my FTP as much as reasonable, taking into consideration a heavy load at school and still enjoying my time as a young adult.
Pre-Season Problem
In the offseason, everything seems possible, increasing training volume, hitting crazy hard workouts, eating right for 6 months. Then life hits you with a curveball, my curveball was a Pilonidal cyst which kept me from training for about 6 weeks and made simple parts of my life painful like driving, walking, or just sitting in class.
I was unable to ride all of October and half of November, which is a decent sized part of when I typically am building my aerobic base and since racing in SoCal starts around the second week of January, I knew that I wouldn't be in good shape for a majority of the early season.
Early Season Racing
Luckily for me the majority of racing in SoCal are crits and I didn't need to be in great shape to sit in for 75 minutes and I was able to win the very first race of the year for me which was a CAT 2 CBR. Although not a super impressive win, it's always reassuring to come back to racing and remind yourself that your able to do really well. This motivated me to train even more and I gained just enough fitness to be victorious in a P12 CBR that a majority of the Elevate KHS team came to, that was one of the harder races because I had to roll a break from about 50 minutes with people whose job it was to race bikes well.
You can click here to see my Strava file for the P12 win.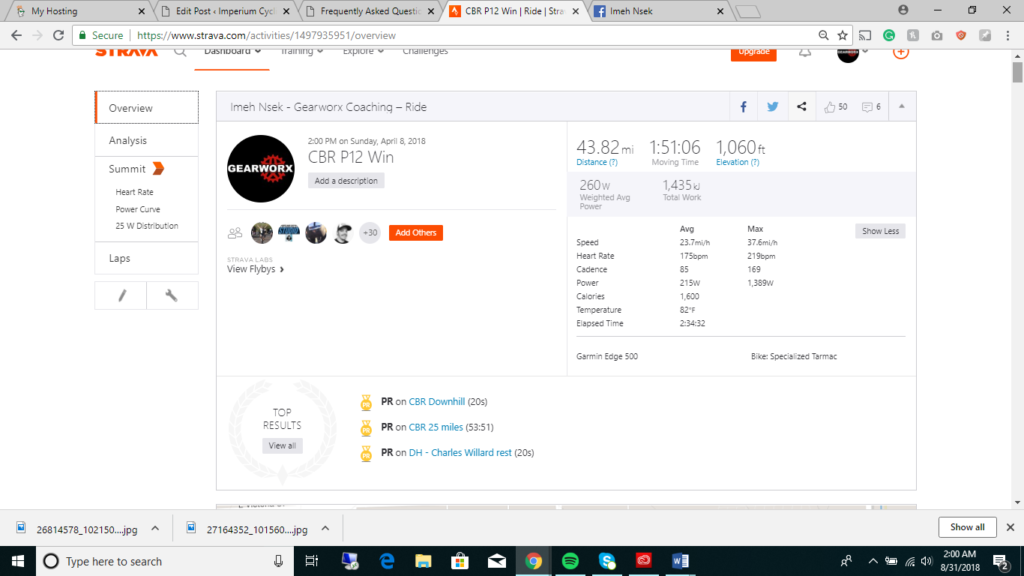 After these early season races, it was time to focus on Collegiate Nationals, I didn't race much because I was focusing on school and I wanted to prioritize training over resting from other local races or risk getting into a crash. Going into Collegiate Nationals I was originally focusing on the Time Trial because I had been decent at it as a Junior but the lack of aerobic base, and acute (1-2 months before the event) training duration, probably didn't help. With that, I was still happy to come away with 7th place and I was able to win the criterium event by making the right move and positioning myself well for the sprint.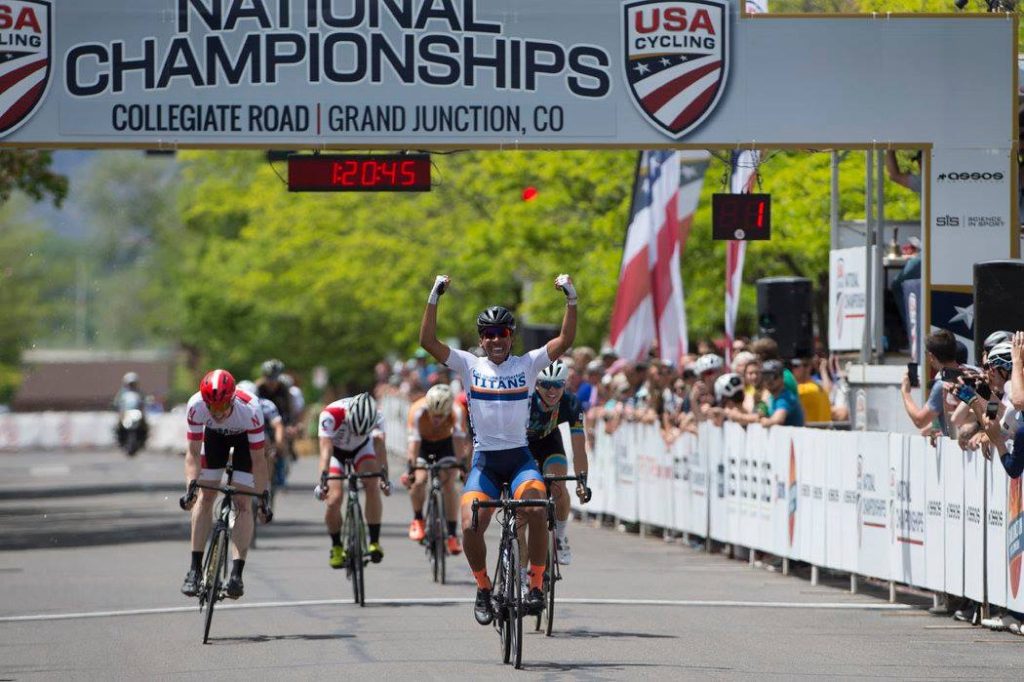 Collegiate Nationals
After coming home from Collegiate Nationals I was even more motivated to spend more time training and training hard, I was looking forward to racing the Tour of America's Dairylands and Intellegensia cup because racing a bunch of crits back to back is the definition of a good time! Probably a month after Collegiate Nationals I was in really good shape, hitting power Personal Bests and going on an upward trajectory, It was around this time that I was invited to do the summer races with Aevolo. This wasn't something that I had anticipated but was beyond stoked for the opportunity and I had to take it up!
I was even more motivated to get in better shape but there was only so much time and I knew that stepping up to this level wouldn't be something that you can get ready for in 6 weeks, so I did the best I could to get ready for Pro Nationals which would be my first race with the team. I was doing the Crit and the Road Race. I felt pretty confident that I could sit in during the crit because that was all we did in SoCal and I was feeling pretty good about my form at this time.
Professional Racing
I was naïve, Pro Criterium Nationals was very hard, I started cramping an hour into the race and suffered just to finish around 40th place. The road race was even harder, the race was supposed to be 120 miles with a killer climb every lap, I think we were supposed to do 14, or 17, but I lasted about 5laps then got dropped and cheered on my new teammates from the feed zone.
From pro Nationals, I flew to Dairylands and had the time of my life! I got to hang out with the new batch of LUX kids and see our awesome host family again, we went to summer fest, the kids won a lot of the races, and I did pretty well and came home with a decent amount of primes and prize money. Next on the schedule was Boise and U23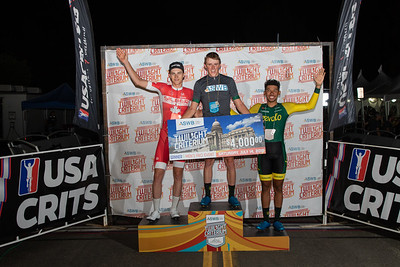 Nationals, the team won 5/5 races in that block of racing which I still think is pretty crazy! I had an awesome time at Boise coming away with 3rd place and got to see my cousins who live in Boise.
Going into the offseason I'm crazy happy with how this past season has gone and I don't think I could have predicted this level of success and enjoyment 12 months ago. I'm incredibly motivated to become faster, stronger, and leaner this season as I have more time to dedicate to training because my school load is lessening as I get closer to graduation. Thanks to everyone who made it a great season!