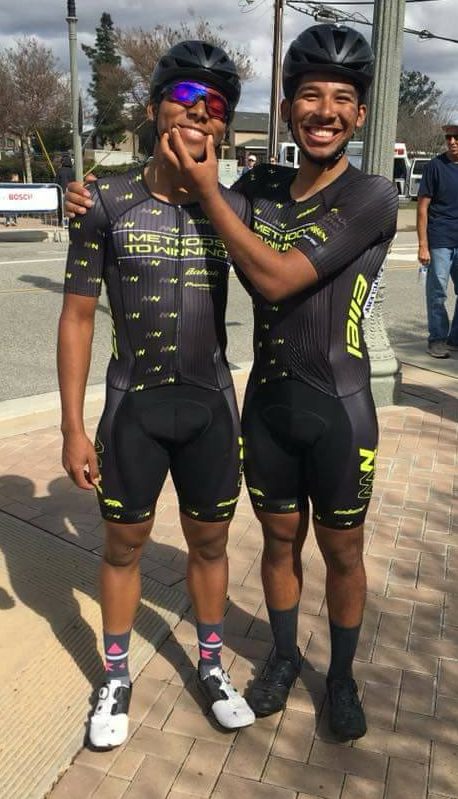 The Vision
We are here to make cycling more competitive, produce high caliber athletes, and to help people reach goals they may think are unattainable. For us, pleasure comes from seeing the happiness that comes with reaching one's goals and working with someone one-on-one to help them reach that goal.
Our Story
We started off racing mountain bikes, eventually finding ourselves racing at the top level in NICA from the SoCal League. Afterward, we decided to shoot for the stars and we each made Team USA, staying in Europe and having the opportunity to race one of the hardest races in the world, Paris-Roubaix. Imeh saw the challenge and finished as the Top American. This was just the beginning of our travels as we had a season full of international adventures and experiences. Today, we are racing professionally under Aevolo and WR Devo. However, while we have had a true honor of having this opportunity, we realize that there are people out there looking to get to the next level but are not quite sure how. We aim to provide guidance and training to those looking for improvement.
Meet the Team
We are dedicated to helping people achieve success, whatever that means to them. In order to keep everyone focused and working hard, communication is critical, we contact our clients multiple times a week and will go the extra mile to make sure that they are confident in their abilities and continually see progress.
Ama Nsek
I have been cycling for seven years and have been interested in and studying the physiology behind cycling for about four years. I studied to improve myself and I am now racing at the professional level in the United States while pursuing a degree in Business Administration.
Imeh Nsek
I love mountain and road biking. I have raced internationally and domestically as a professional and now am focusing on finishing my degree in Economics from Cal State University of Fullerton. I enjoy speaking with my clients and hearing their excitement. Riding with and being a part of my client's life is important to me!
Next Step
Please feel free to contact us and we will get back to you as soon as possible.